After Silicon Valley Bank (SVB) refused to handle $.3.3 billion of Circle's $40 million transfer request, USD Coin USDC's peg to the US dollar was broken, having an immediate impact on the stablecoin ecosystem. Due to USDC's collateral impact, significant stablecoin ecosystems depegged from the dollar in a similar fashion.
The depegging of USDC caused Dai, a stablecoin released by MakerDAO, to lose 7.4% of its worth. According to Statista statistics, the $6.78 billion in DAI supply was collateralized by $8.52 billion in cryptocurrencies as of June 2022.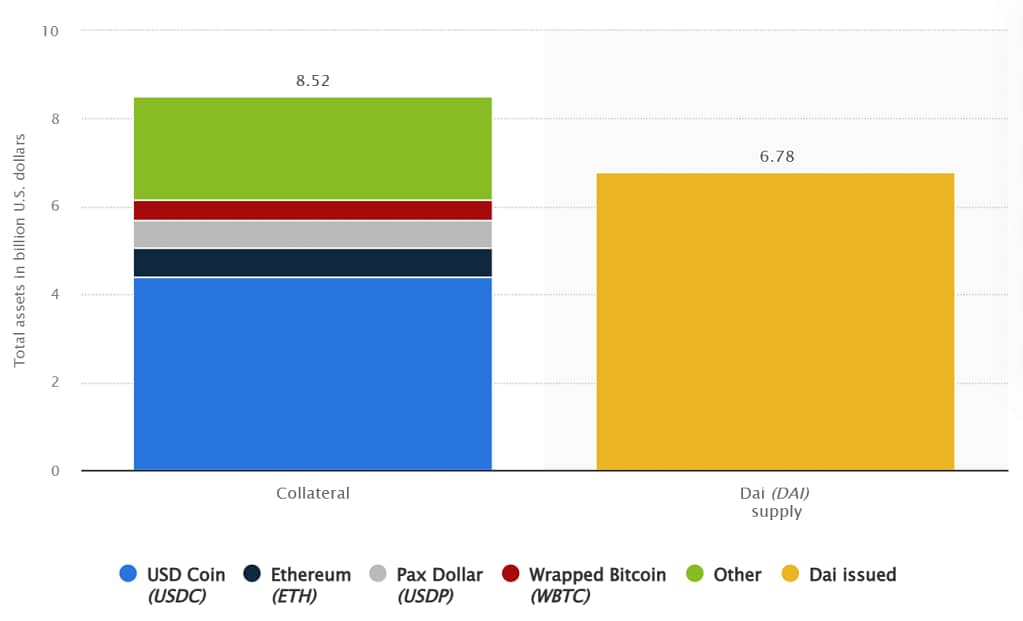 Out of the total, USDC accounted for $5.42 billion, or 51.87%, of DAI's security. Ether and Pax Dollar (USDP), which have corresponding market caps of $0.66 billion and $0.61 billion, are other well-known cryptocurrencies.
DAI Touched $0.897
DAI subsequently lost its link to the dollar and briefly touched $0.897. As can be seen in the chart below, the stablecoin rebounded and was currently trading at about $0.92.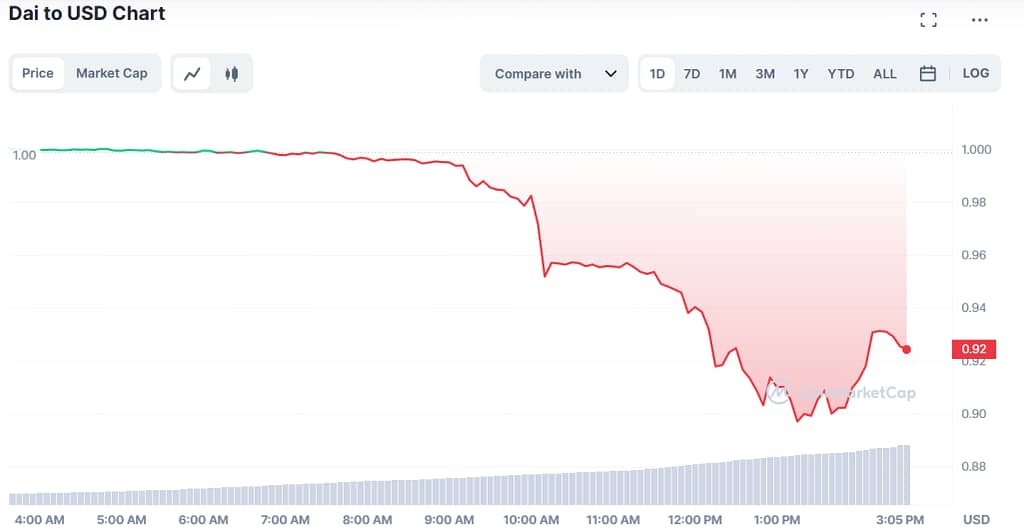 Due to unfavorable market sentiment, fractional-algorithmic stablecoin Frax (FRAX) and USD Digital (USDD), two additional stablecoins produced by the Tron blockchain, also suffered a similar destiny. With a decline of almost 7.5% to trade at $0.925 in response to the USDC sell-off, USDD and FRAX both fell even lower to $0.885.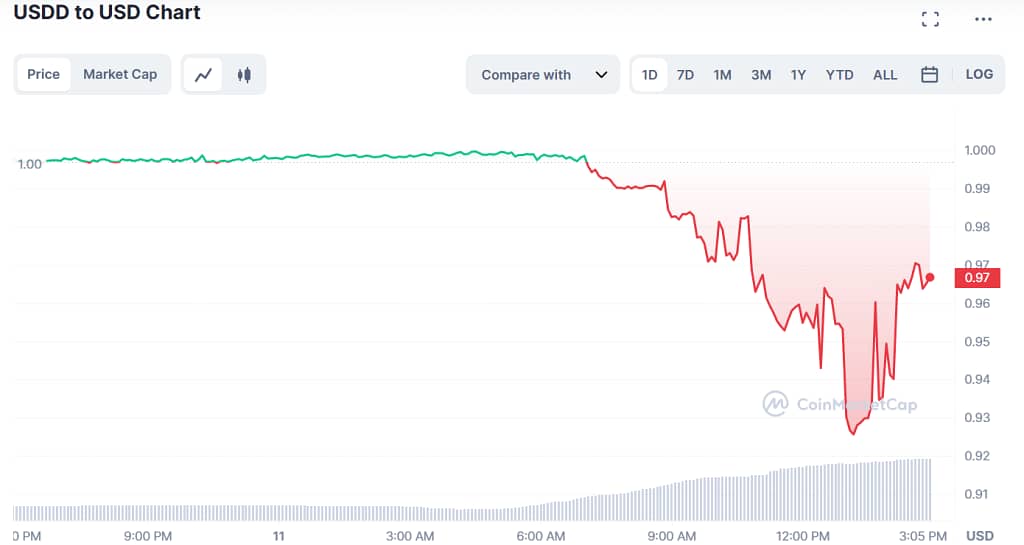 A 1:1 peg to US currency is still maintained by other well-known cryptocurrencies like Tether USDT and Binance USD BUSD.
After Circle revealed $3.3 billion of its assets had not been processed for withdrawal by SVB, whole depegging situation began.
For unknown causes, the California Department of Financial Protection and Innovation ordered SVB to close. Nevertheless, in order to safeguard insured assets, the California regulator named the Federal Deposit Insurance Corporation as the receiver.